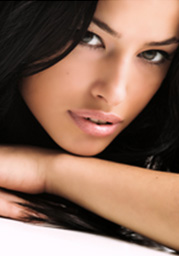 The greatest range of fashion accessories and jewelry is exclusively available only at Stella Maris. All the designs available with us are inspired by the most magnificent and majestic fashion circles all across the globe. Yes, you can expect all the different varieties of accessories, be it ethnic, western; glamorous as well as subtle. Stella Maris derives all of its creative designs from the most elegant art forms all from over the world, because variety is the spice of life.
The fact that special attention is given to each and every detailing of the accessories, there is no way that you wouldn't want to just lay your hands on the exclusive accessories available with us. All the precious accessories at Stella Maris give you a strong sense of luxury and splendor. The fact that all our customers and beautiful clients wish for luxury and class in all of our collections, motivates us to step up the level and raise the bar with every new piece.
Each and every jewelry piece at Stella Maris illuminates like a shining star and is suitable for use in everyday life, making you a star in all terms. The greatest motivation behind the creation of all the designs is the fact that all of them are equipped with the latest technologies and the best materials that make them the most unique and exclusive treasures. You just cannot afford to not buy them, ever! Our main emphasis lies simply to deliver only the best quality with elegance to match with your personality. All our creations are completed with great precision and made with love, only for you! The precision of the movements is also reflected in the workmanship so that they become a symbol of passion.